---
Established in 1922, Black & White is the original pluko pomade
Black and White Wax is the definitive hair styling icon. With over 90 years of styling throughout the decades, it remains at the forefront of hair styling. From creating on trend looks straight from the catwalk or emulating the cool styles directly from the streets, the list is endless.
With celebrity fans such as supermodel Linda Evangelista and Hollywood actors Johnny Depp and Robert Pattinson, Black and White Wax is the quintessential styling product you must have to achieve today's must covetable looks – male or female.
There's a reason why Black and White Wax is still going strong decades later – its original, unchanged pluko formula is versatile and pliable; ideal for sculpting and creating texture for an all-day hold.
Black and White Wax is available from Superdrug, Boots, Tesco and Sainsbury's so there's no excuse for you not to be in possession of the best wax in the world!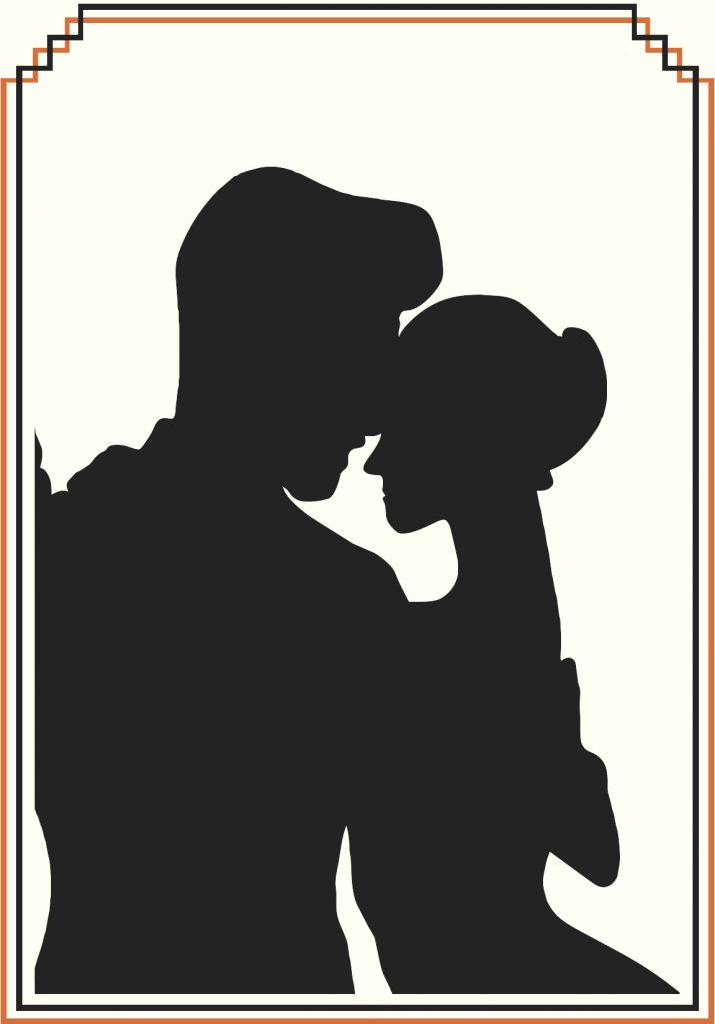 ---
It's all in a tin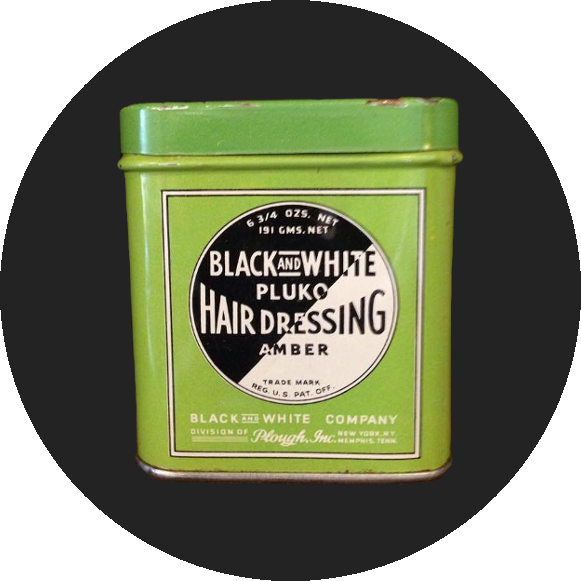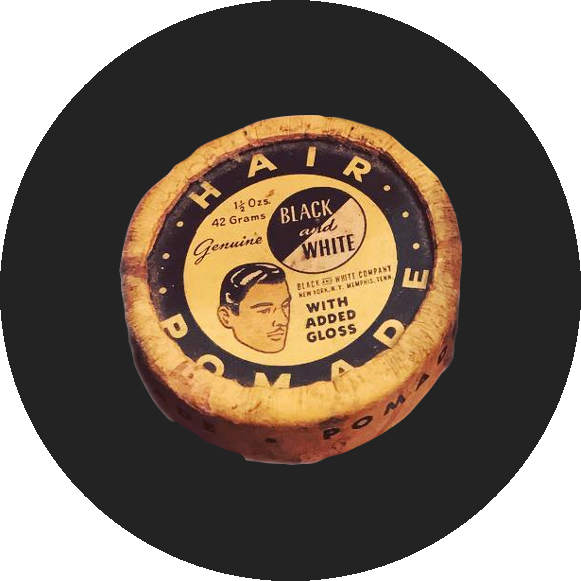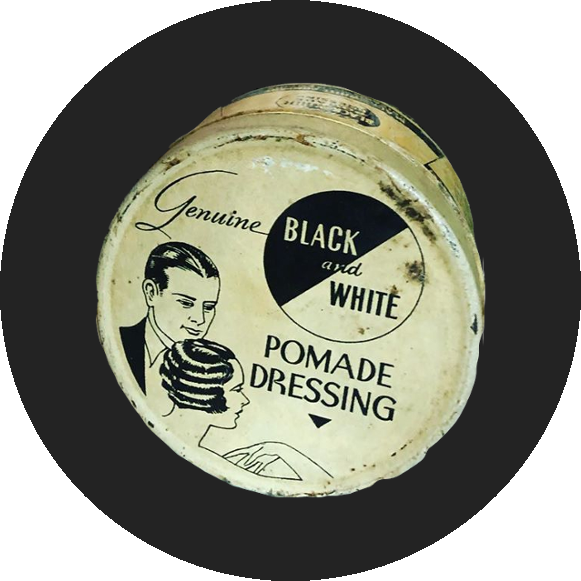 Over 90 years of pomade has given us some classic looking tins and beautiful artworks. Sought after by collectors, if you're lucky you can find a tin on Etsy or eBay. For a closer look at some of the vintage tins, we've managed to track down, check out our vintage, 1922 gallery.
---
Pluko style, our history in hair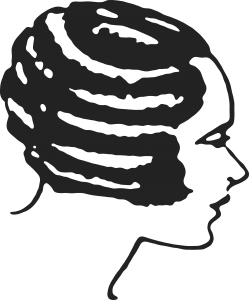 Black & White has been used to style men and women's hair since 1922. Trends have changed throughout the decades, but Black & White's Pluko formula has remained the same.
From the sleek styling of the '30s to the quiffs of the '70s, follow us through the decades, with our historical pluko style guides.
A century of hairstyles, with pomade at their heart.
---
Rockafellas
Black & White is one of the O.G. pomades, straight from Memphis, ever-present during the rise of rock and roll and the hairstyles that came with the music.
We helped music fans recreate the styles of the time sported by their favourite artists and musicians. From the quiffs and pompadours of the '50s and '60s to the choppy locks of the '70s. We even saw in the rise of punk, helping to hold Mohicans in place during the '80s.
With a long history of recreating artists style, it's no wonder Black & White's pluko pomade is embedded into the rock music lifestyle.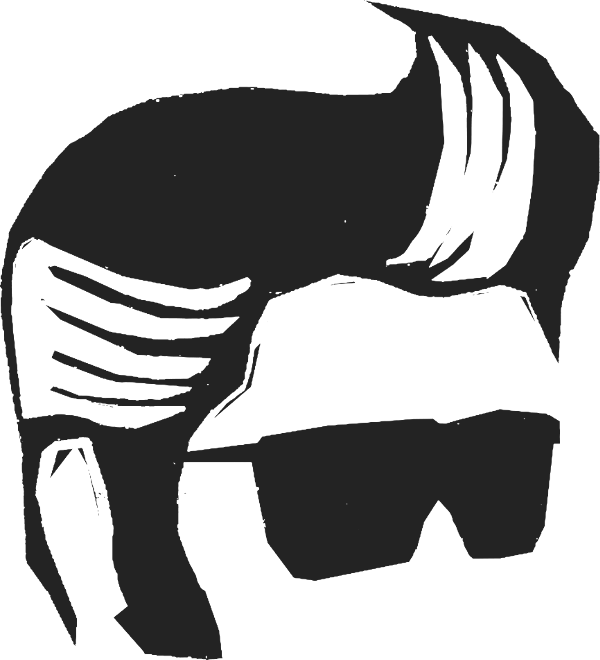 ---
The British Connection
Back in the '70s to '80s, a fella in London began importing Black & White to the UK. He took out a tiny advert in a London paper. After a few requests, a couple of shops in Carnaby Street, London began stocking our Pluko Pomade.
Black & White became an almost overnight hit with the mods and rockers. Styling slick backs and pompadours, with a comb in their pocket for restyling on the fly.
We've since been a staple in British hairstyling and to this day, and continue to enjoy being a part of the Ace Cafes's annual Brighton Burn Up, Retro Revival. Where mods and rockers still wear their pomps like hair-styled royalty.
We are 100% manufactured in Memphis, USA, with love for and from our friends in Great Britain. 🇬🇧 🇺🇸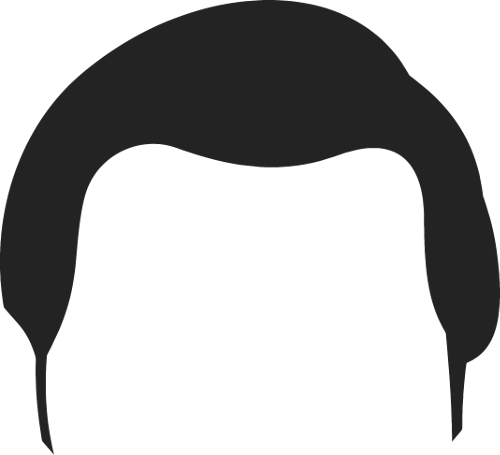 ---
"The Godfather of waxes"
GQ
"Proving itself to be a true stalwart of the hair world", "Perfect for James Dean-style quiffs"
Hairdressers Journal
Winner – Best High Street Wax
Hair Magazine
"It's the classic hair pomade"
Nuts
"You would be wise not to condemn Black & White Pomade as a relic of the past"
Ape to Gentleman
"Black and White Wax has stood the test of time"
Irish Tattler
"Wear it to banish flyaways"
Look
"One of the best hair pomades"
Cosmopolitan Bride
"Cult classic", "Keeps your hair in place without overloading your locks"
Hair
---
Where to buy