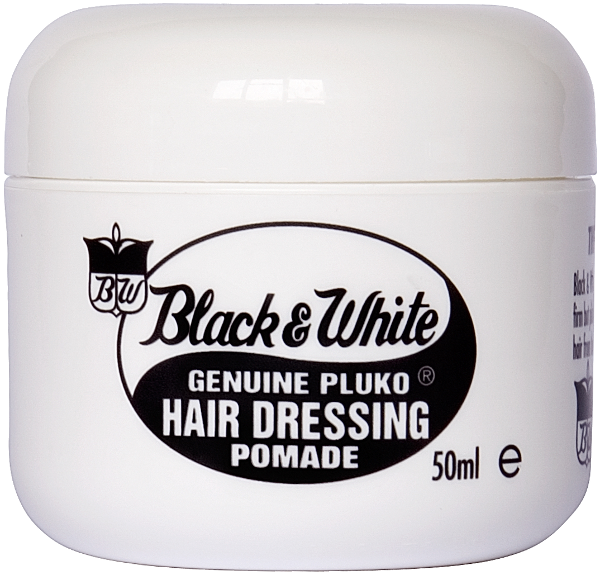 Black & White Original Pluko 50ml: Our cult classic has stood the test of time and our 50ml pot is available from Boots, Superdrug, Sainsbury's and Tesco. The formula remains unchanged meaning you still get your unique style; Black and White Wax is now just more widely available.
Black & White Hair Dressing Pomade
Our iconic wax is indisputably versatile; it's suitable for all hair types, for men and women and allows you to mould or sculpt hair and create texture that last all day.
As popular as it has always been, Black and White Pomade is at the forefront of the current Vintage zeitgeist – having been the favourite styling product for vintage legend James Dean, the iconic Elvis (whose hairstyles really rocked the world) and more recently Johnny Depp and supermodel Linda Evangelista.